Catering RFID reader
The CPR-46, also called the myAXXESS flatOne, is an EMV Level 1 certified contactless NFC/RFID cardreader. The reader is designed for payment applications, as well as e-ticketing and e-mobility applications.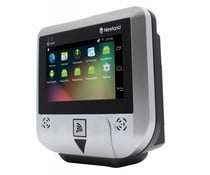 The NQuire 300 can be used for applications in retail, public services, manufacturing, offices, education, transportation or warehouses.