Kiosk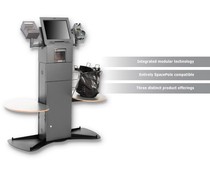 SpaceServ features rich space saving self-service mounting system that addresses an increasing need in the marketplace for technology independent solutions for a range of self-scanning and self-checkout operations.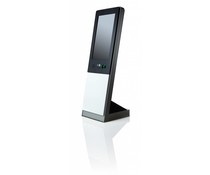 The NCR SelfServ 85 is a self-service kiosk that helps you deliver information and promotions, and enable transactions through a large screen kiosk. Multi-touch capabilities and integrated peripherals provide flexibility and functionality.
The NCR SelfServ 60 is the newest, most advanced customer touchpoint. It offers the flexibility to be deployed just about anywhere and can be integrated with various NCR products, including printers and peripherals.