Mid range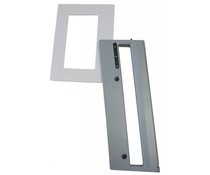 The ID ISC.PRH200 is a compact, wireless handheld reader, designed for contactless data exchange with ISO 15693 transponders, especially suitable for libraries.
This HF reader with integrated antenna is specially designed for installation on metal surfaces and has a very nice design.
The HF Mid Range Reader ID identifies ISC.MR102 ISO 15693 transponders and one external antenna connection.