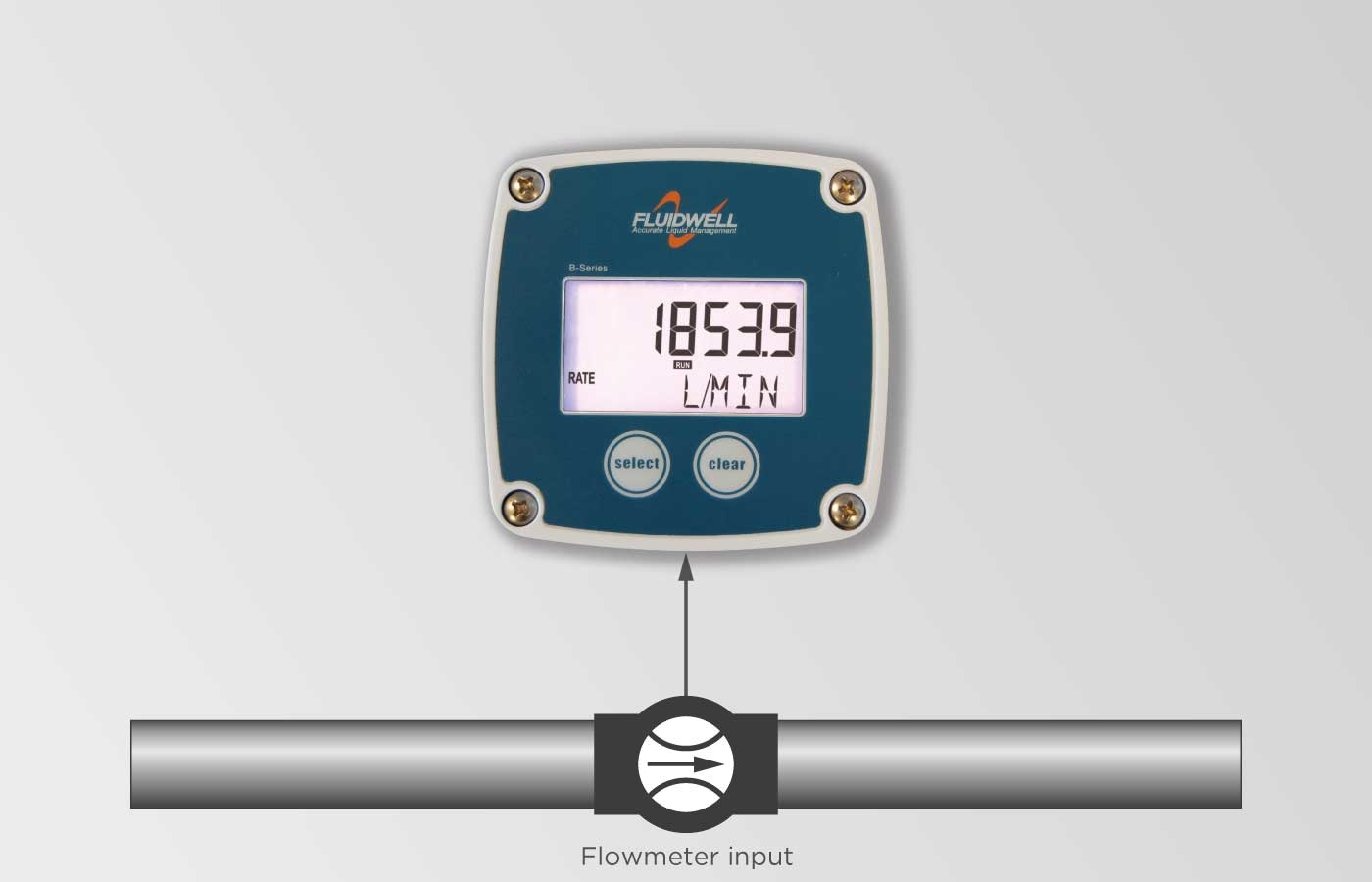 B-Basic Flow rate Indicator / Totalizer
The B-Basic is a local indicator to display the current flow rate, the total and the accumulated total. The total can be reset by pressing the CLEAR button twice. On-screen engineering units can be easily configured from an extensive selection.

Application: Basic flow measurement where a local flow rate display and totalizer function are required without re-transmission functionality.


Datasheet B-Basic
Brochure B series ♦
Reference Guide