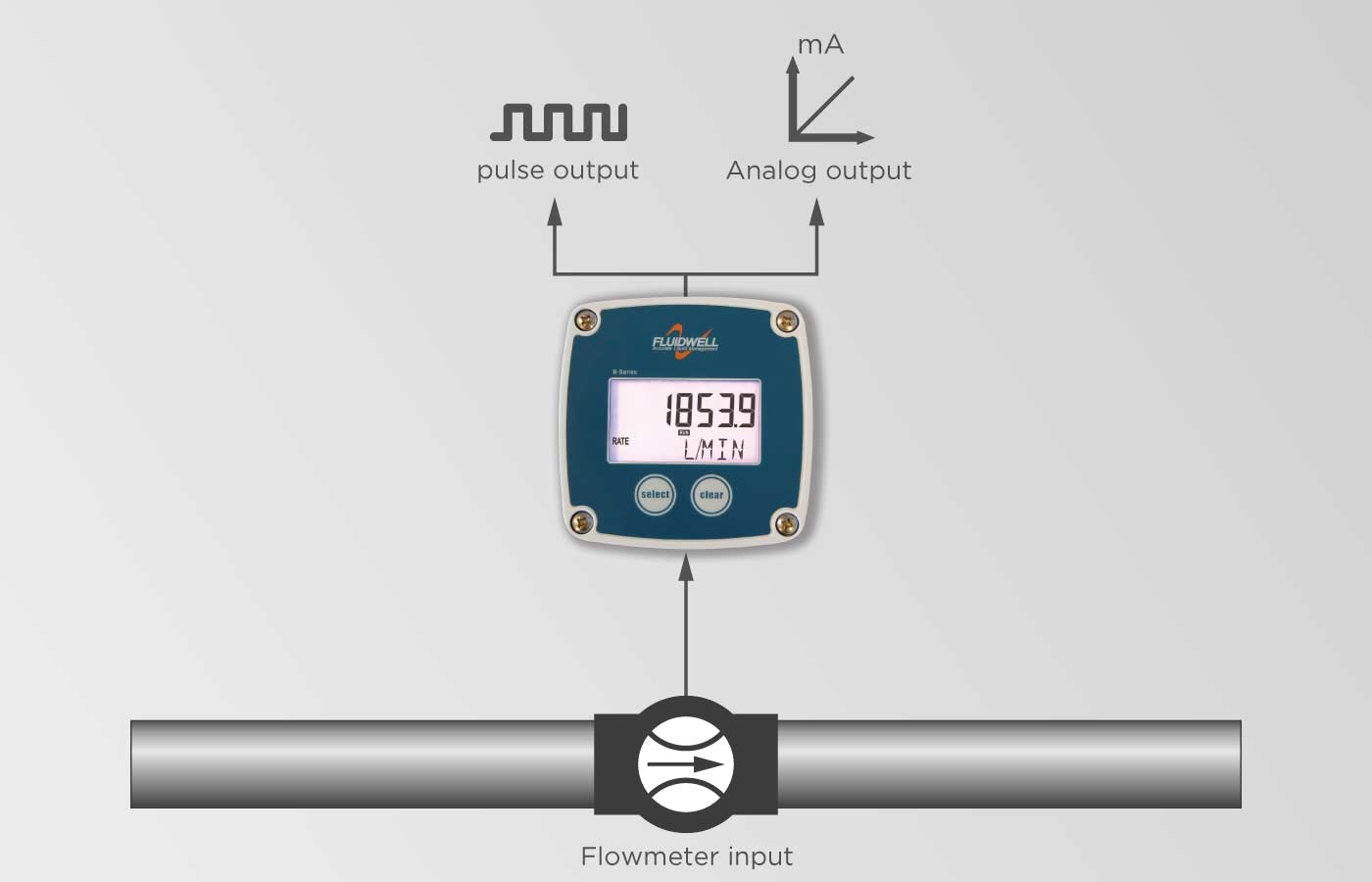 B-Smart - Flow rate Indicator / Totalizer with pulse and analog output
The B-Smart flow indicator is the most advanced model in our B-series, complete with pulse and analog output signals. The display shows flow rate, total and accumulated total. On-screen engineering units can be easily configured from an extensive selection.
Application: Basic flow measurement where retransmission of flow rate and / or totalizer function is required.


Datasheet B-Smart
Brochure B series ♦
Reference Guide