Posted on
By Debbie van Vliet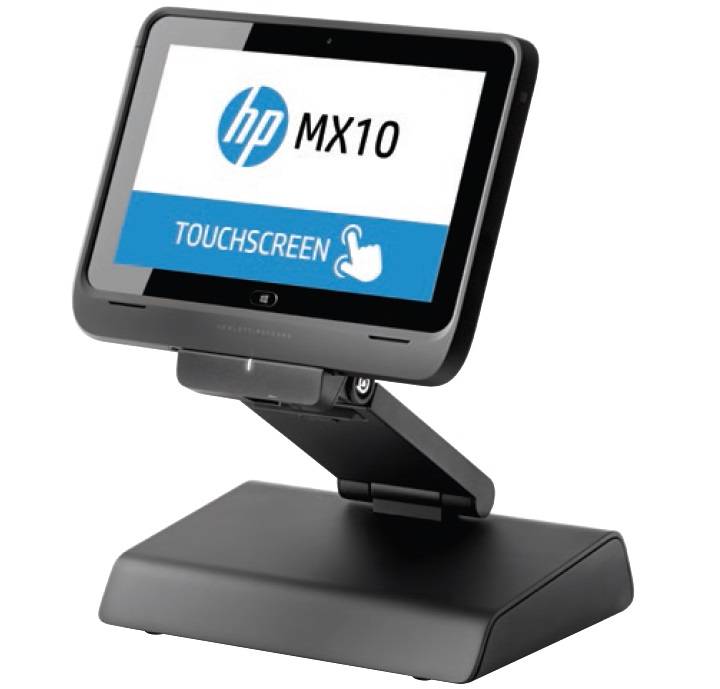 Duranmatic introduces the HP MX10 Retail Solution, which allows retailers to switch between mobile and fixed POS systems easily.
The HP MX10, designed for retail and hospitality environments, combining the HP ElitePad, HP Retail Jacket and the HP Retail Expansion Dock in one integrated solution. This allows sellers to better respond to customer inquiries as pricing, inventory and product information. The HP MX10 is 
The Retail Jacket includes several features such as an integrated 1D / 2D barcode scanner,
3-track bi-directional magnetic card reader (MSR), a battery with a lifespan of up to 15 hours and a handle for mobility.
The dual articulating arm, the Expansion Dock both tilt and height adjustable so the MX10 offers optimum comfort to the user, both on the floor and on the desk. Its slim design and mobility also leaves more space in the shop to promote products.
With a cable and lock security options, retailers can protect ElitePad and docking against theft. Moreover, the MX10 has serial, USB and RJ ports allowing peripherals such as a printer or cash drawer can be easily connected.