Posted on
By Debbie van Vliet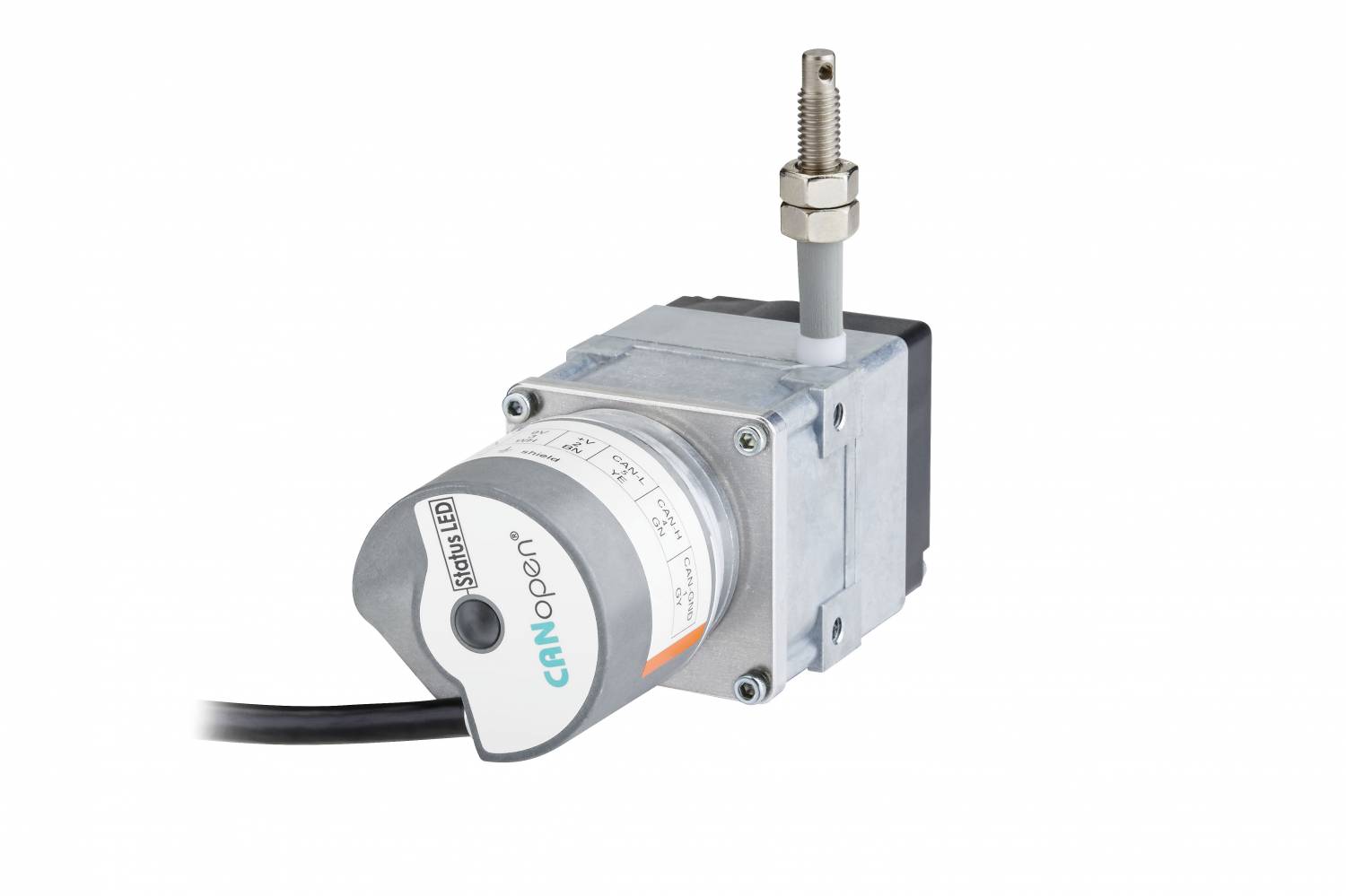 Duranmatic introduces the latest pull wire encoders from Kübler. With this new series of mobile and robust draw wire encoders Kübler builds the perfect bridge between price and performance.
With their stainless steel wire the encoders A30, A41 and B75 are, depending on the model, able to be carried out both absolute and incremental position measurements. The encoders are designed for measuring lengths between 0.6 and 3 meters, with a rate between 0.8 and 1 meter per second. Specifically designed for applications in mobile automation, conveyor technology, woodworking machinery or vehicles, these cost-effective linear sensors required robustness for reliable operation and long life.
The pull wire encoders are available in different models and measuring length, variable installation options. They are simple to use, compact and robust design in a sturdy cast zinc housing. The pull wire encoders are the ideal solution for a wide range of length, displacement- and position measurements. These new systems are available with analog sensors, incremental or absolute encoders.
The pull wire encoder A30
The pull wire A30 encoder with analog output is particularly suitable for applications with low motion speeds. The minimized structure simplifies installation where space is limited.
The pull wire encoder A41
The pull wire encoder A41 with its compact design and robust housing, especially suitable for mobile automation. The pull wire encoder A41 is equipped with a multi-turn absolute encoder and produces very accurate and precise position information.
The pull wire encoder B75
With its robust construction, the pull wire encoder B75 intended for outdoor use.
The pull wire mechanism can be equipped with an analog sensor, incremental or absolute encoder Sendix. The design of the pull wire encoders allows for flexible installation.