Posted on
By Debbie van Vliet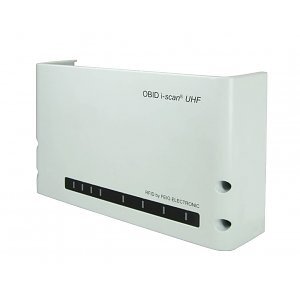 Duranmatic introduces the UHF Long Range Reader ISC LRU1002 from Feig Electronic. This high performance reader with rugged aluminum housing provides a state of the art performances.
The LRU1002 has an impressive price/performance ratio, ease of implementation, multiple host interfaces and interesting features. This reader supports include LLRP protocol and he determined the RSSI value per connected antenna.
Because of the supply capacity and standard existing internal multiplexer for four antennas, the LR1002 is a very suitable reader to create a gate. Typical applications for this reader in-and outgoing goods inspection, vehicle access or opening industrial gates.
The sensitivity of the reader makes for a great read, while homogeneous field with a maximum read range of about 10 meters. The LRU-1002 works by default with the EPC Class1 Gen2 protocol. The LRU1002 has an antenna port indicator that indicates four different LEDs or an antenna is active (green), is reading (blue) or that there is something wrong with the antenna impedance (red). The Long Range Reader is to install with easy access to interfaces and antenna ports quickly.
The LRU1002 features a standard Ethernet, RS232 and USB port. Through his cap optionally available for the connections, the Long Range Reader has an IP64 protection class.