Products tagged with Newland
The MT90 Orca is an Android mobile computer that packs all of the latest hardware in a modern and user-friendly design. It is a light and durable device with a 5" capacitive touch screen.
The MT65 Beluga is a robust mobile dataterminal. The Beluga is available in different models and is abale to read 1D and 2D barcodes accurate.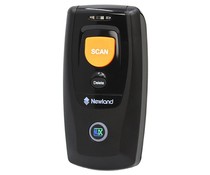 The Newland BS8060 is a fast wireless pocket scanner. This scanner fits easily in the pocket due to its dimensions. By means of the Bluetooth function, this scanner can easily be connected to your smartphone or PDA.