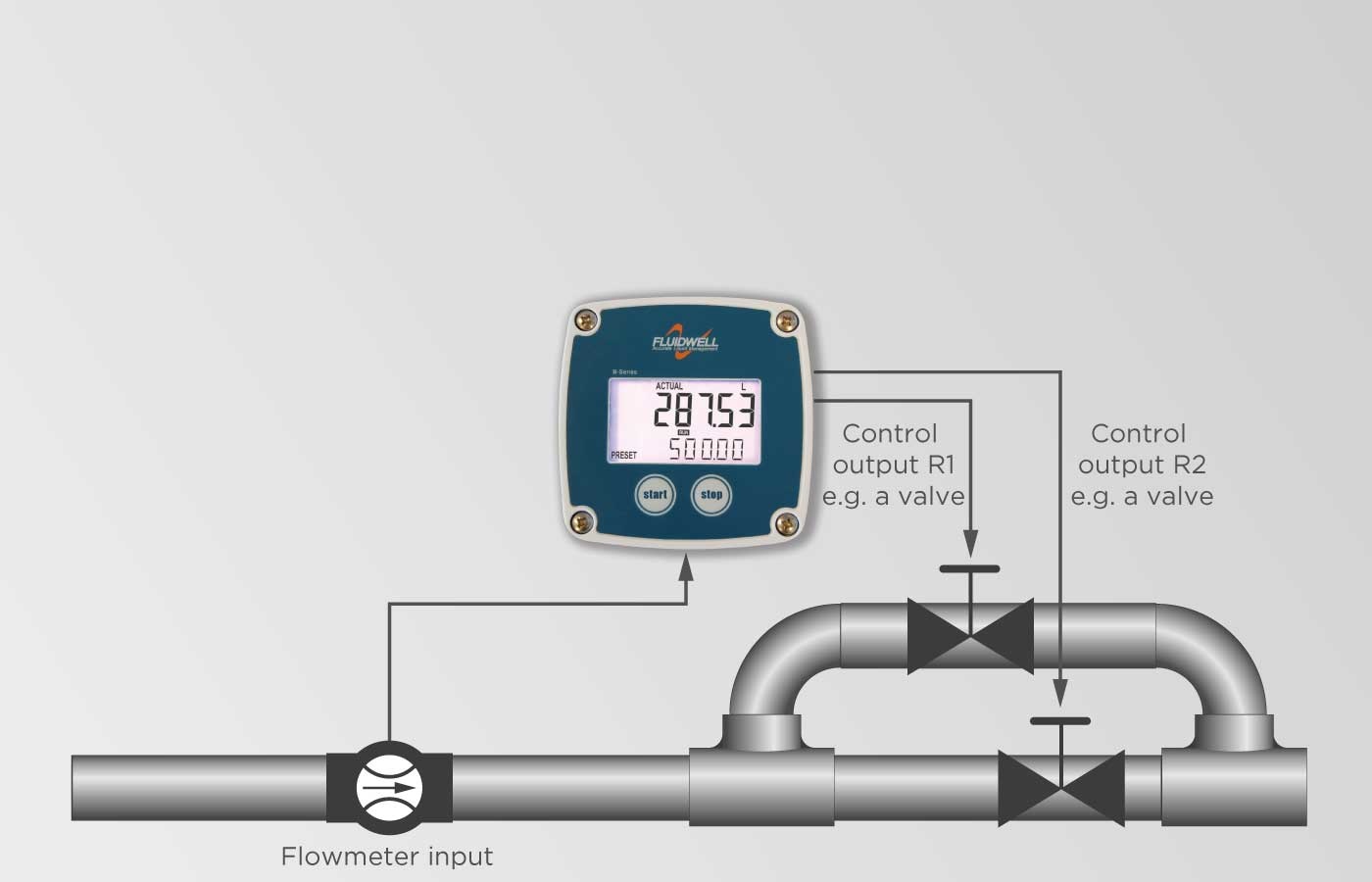 B-In-Control - Batchcontroller met regel uitgangen
De B-In-Control is een eenvoudige batchcontroller met twee klepregeluitgangen en biedt precies wat nodig is voor veel toepassingen. De operator kan eenvoudig een batchhoeveelheid invoeren of herhalende batches uitvoeren. Tijdens de batch wordt de vooraf ingestelde waarde weergegeven, evenals de batch (werkelijke) hoeveelheid en de maateenheden. De automatische zelflerende overschrijding correctie zorgt voor een nauwkeurig resultaat na elke batch.
Toepassing: voor basis batching, van kleine tot zeer grote hoeveelheden. Gewoon een simpele batch of soortgelijke batches herhalen.
Datasheet B-In-Control
Brochure B-serie ♦ 
Reference Guide ♦