Geplaatst op
Door Thomas Weber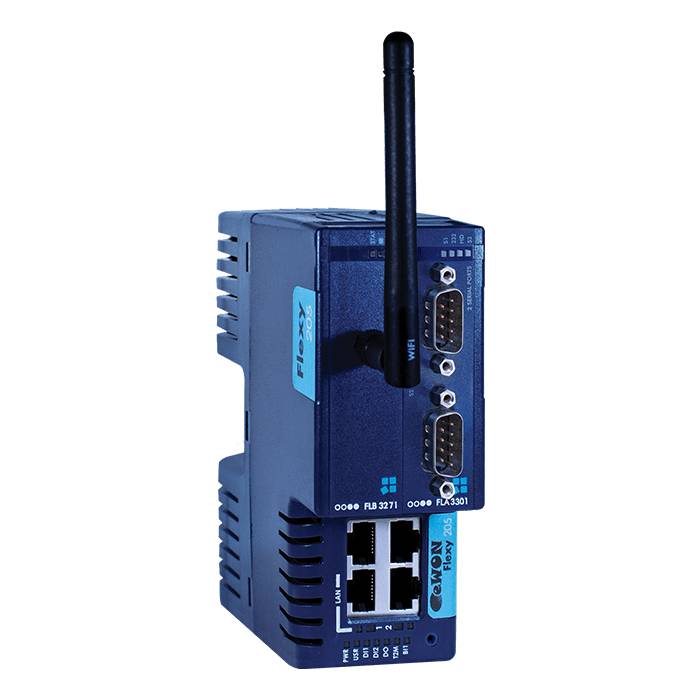 Secure Remote Access
eWON Remote Access routers bieden u eenvoudige en volledig beveiligde externe toegang, via internet, tot machines en installaties in het veld of bij uw klant op locatie.
Unlock your machines data!
Flexy 205 biedt u verschillende dataservices voor monitoring (alarmen, web-HMI's, ...) en tools voor gegevensverzameling waarmee u geavanceerde IIoT-toepassingen zoals predicitive maintenance en performance monitoring kunt realiseren
IIoT cloudprotocollen
De Flexy 205 ondersteunt alle gangbare IoT-protocollen (HTTPS, MQTT, FTP) en cloudomgevingen zoals MindSphere (Siemens), Azure (Microsoft) of Amazon webservices. Dit geeft de mogelijkheid om uw data te importeren in uw eigen cloudomgevingen.
Certificering van veilig dataverkeer
Om een veilige connectie te waarborgen, gebruikt eWON een zogenoemde 'Layered Security' of 'Defense in Depth' methode. Hierbij worden eWON-oplossingen onafhankelijk geaudit. Zowel de Flexy 205 als Talk2M beschikken over ISECOM STAR en een ISO27001:2013 certificaat.