HMS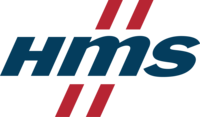 HMS Networks uit Zweden ontwikkelt en produceert de Anybus gateways en Netbiter Remote management systemen.

De Anybus gateways zijn protocol converters die apparaten zonder netwerk aansluiting met alle belangrijke industriële netwerken verbinden. Ze zijn in staat om met vrijwel elk standaard of specifieke eigen protocol te koppelen, zonder de noodzaak van enige hardware of software veranderingen in het aan te sluiten apparaat.

De Netbiter remote management oplossing is een complete M2M-remote management oplossing waarmee de uitvoering en de werking van remote apparatuur en installaties via Ethernet, GSM, GPRS of 3G-netwerken gemonitord en beheerst kan worden.  Met de Remote access producten is het daarnaast mogelijk een transparante VPN tunnel te openen met apparatuur waar ook ter wereld.
Door de overname van EWON door HMS in 2016 zijn ook de EWON Cosy en Flexy producten aan het HMS portfolio toegevoegd.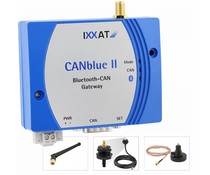 Deze IXXAT active bluetooh interface/bridge met 1 x CAN interface verbind segmenten van CAN netwerken of geeft laptop gebruikers draadloos toegang tot het netwerk.