POS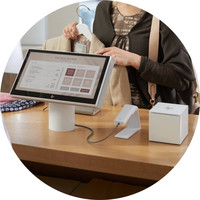 Op deze pagina vindt u een overzicht van onze belangrijke referenties. Velen werken met een volledig systeem dat is geleverd door Duranmatic, andere alleen met randapparatuur of kiosk oplossingen. Allemaal geleverd via partners van Duranmatic Point of Sale.

Duranmatic Point of Sale werkt voor diverse opdrachtgevers, een selectie van onze referenties vindt u hieronder. Zoals u ziet werken we samen met zowel grote als kleine organisaties uit diverse branches.
Benieuwd wat wij voor u kunnen betekenen? Neem dan contact met ons op.