FAQ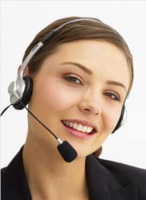 1 Algemeen
1.1 Wanneer is Duranmatic (telefonisch) bereikbaar?
Op maandag t/m vrijdag van 08.30 uur tot 17.00 uur.
1.2 Hoe bereik ik Duranmatic?
De routebeschrijving van Duranmatic kunt u 
hier
 vinden.
3 Technische Ondersteuning
3.1 Hoe kan ik technische ondersteuning krijgen?
3.2 Waar kan ik de service en garantie voorwaarden vinden?
Iedere fabrikant heeft zijn eigen service en garantie voorwaarden. Helaas is het niet mogelijk om deze informatie op onze website te vermelden omdat dit verschilt per merk en product. Wij vragen u contact op te nemen met onze afdeling Support via 078 - 6531864. Een van onze medewerkers helpt u dan graag verder.
3.3 Wat moet ik doen bij een reparatie of retourzending?
Zie hiervoor de informatie op de website: 
Reparaties& Online RMA
3.4 Waar vind ik manuals, software en drivers?
Bij een aantal producten kunt u deze downloaden vanaf de productpagina.
Voor de overige producten kunt u deze aanvragen via telefoon of mail.