Producten getagd met receipt paper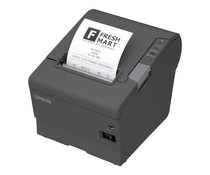 Op basis van de beproefde ePOS printtechnologie, biedt de TM-T88V-iHub intelligente bonprinter veelzijdige aansluitmogelijkheden voor POS-randapparatuur. Sluit zeer eenvoudig een kassalade, barcode scanner of toetsenbord aan op de printer.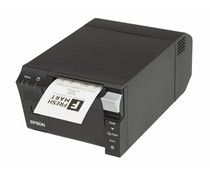 De Epson TM-T70II biedt gebruikers talrijke uitgebreide functies in een compacte behuizing. De bediening aan de voorkant is ontworpen voor montage onder een toonbank of inbouw voor in de horeca en detailhandel.